The future of inspection
Capture. Detect. Analyze. Monitor.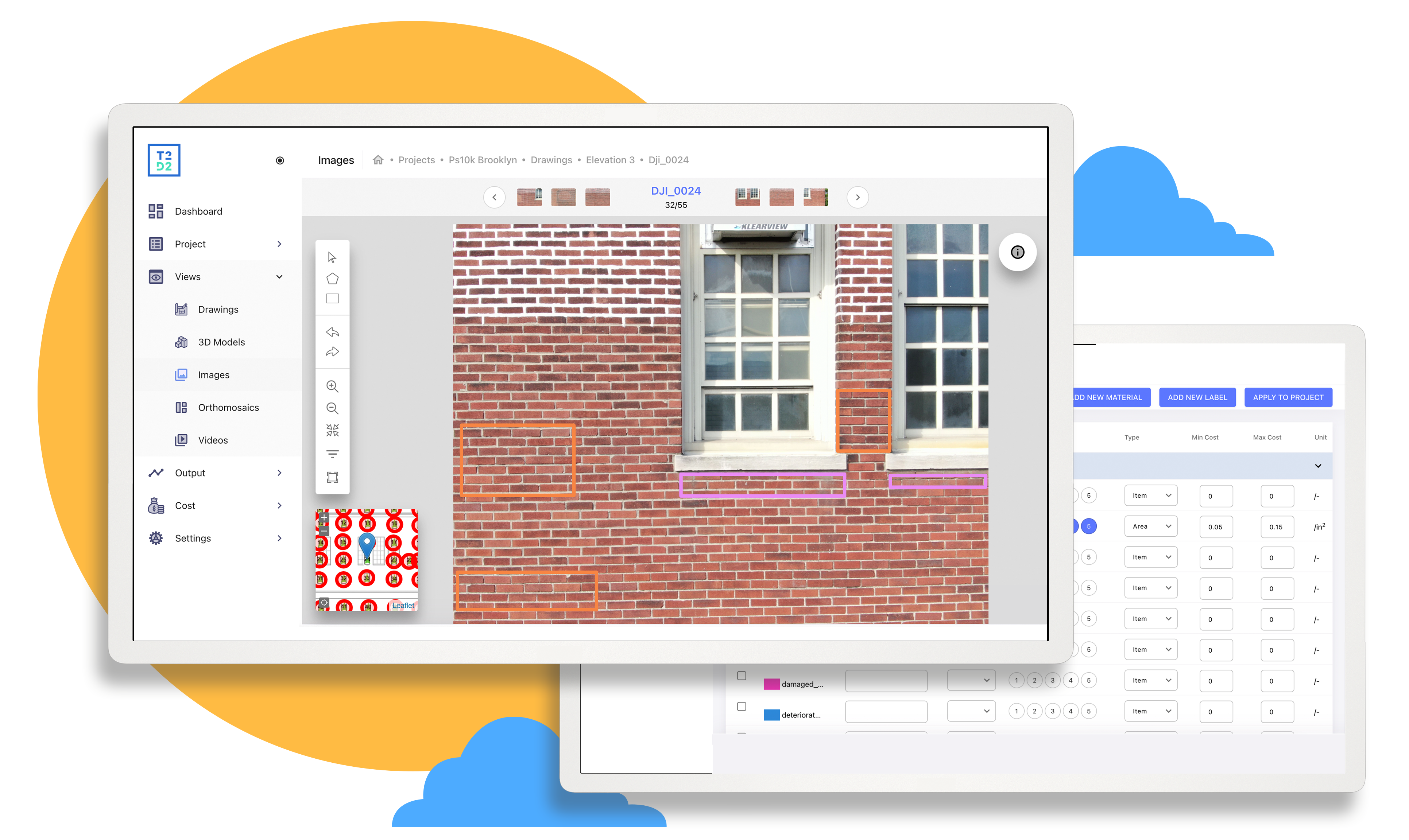 OVERVIEW
Elevate your inspections
T2D2's online inspection portal is a cloud software solution that allows building owners and their engineers to conveniently store inspection imagery all in one place.
Whether the photos are taken by camera, mobile device or drone, it all can be uploaded to the T2D2 Inspection Cloud.
Supercharge your inspection analysis with the T2D2 AI Damage Detector to automatically find red flags that require immediate attention. Monitor deterioration over time to find where intervention is needed the most.
Unlike a human inspector, the T2D2 Damage Detector uses computer vision trained by hundreds of thousands of forensic images to recognize deterioration sooner and catalog exterior inspection data faster, more accurately and with deeper levels of insight.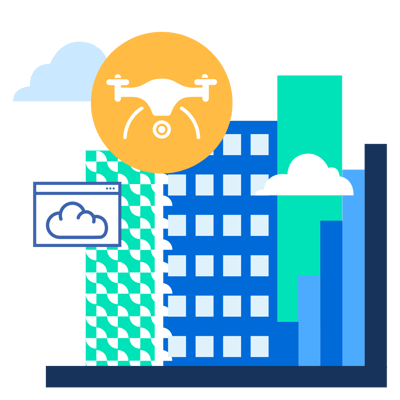 POWERFUL FEATURES
What T2D2 has to offer

Manage all of your inspection assets in one place, from photos to videos and more. Conveniently track all detections across imagery and compare across time.

Use cutting-edge artificial intelligence technology to automatically detect material damage, dramatically cutting down inspection review time.
Take advantage of the T2D2 Drone Service Partner network to secure top-notch inspections of your asset. Fly your own drone? Join the network!
TESTIMONIALS
What our customers say
"An AI Revolution in Structural Health Assessment"
"This technology saves us a phenomenal amount of time and effort"
"The system flags many defects that even our team of trained engineers would have easily missed"
"T2D2 is the future of structural inspections. This should be the way all structures are inspected"
Hear what we have to say about inspection!
Sign up for T2D2's Inspection Matters blog, where we share our tips, tricks and insights to digital inspection. Learn the latest on artificial intelligence, inspection and historic preservation, drone operations, engineering software and more.